Formative Assessments
That Tell the Whole Story

The formative assessment tool that makes 
it easy to engage students in real
–
time
What Are Formative Assessments?
In-class formative assessments are among the most effective student engagement strategies. They are a crucial component of learning that can help assess student understanding during lectures, offering valuable opportunities to gauge student progress, provide targeted remediation, and even adjust the curriculum as needed. ExamNow is a completely digital formative assessment solution that allows educators at all levels to engage students directly. 
What Is a Formative Assessment Tool?
The formative assessment tools available with ExamNow make it easy for educators to create, administer, and grade responses while generating advanced data analytics in real–time for a deeper understanding of student learning. ExamNow collects student answers instantly and displays the results immediately, helping students internalize key concepts and allowing educators to gain a more detailed view of student learning. 
ExamNow Makes Formative Assessments Seamless
Streamline your formative assessment process by making it completely electronic, using the time once spent handing out, collecting, and grading paper-based quizzes on more important educational activities, like addressing student questions and fostering class discussion. 
ExamNow is a web-based application that students don't have to download. Students can access ExamNow from any device including smartphones, allowing them to begin the exam within seconds. 
ExamNow tallies student responses and aggregates the data immediately, showing results as soon as each question is completed. This immediate feedback allows you to discuss results and answer questions while the material is still fresh in students' minds.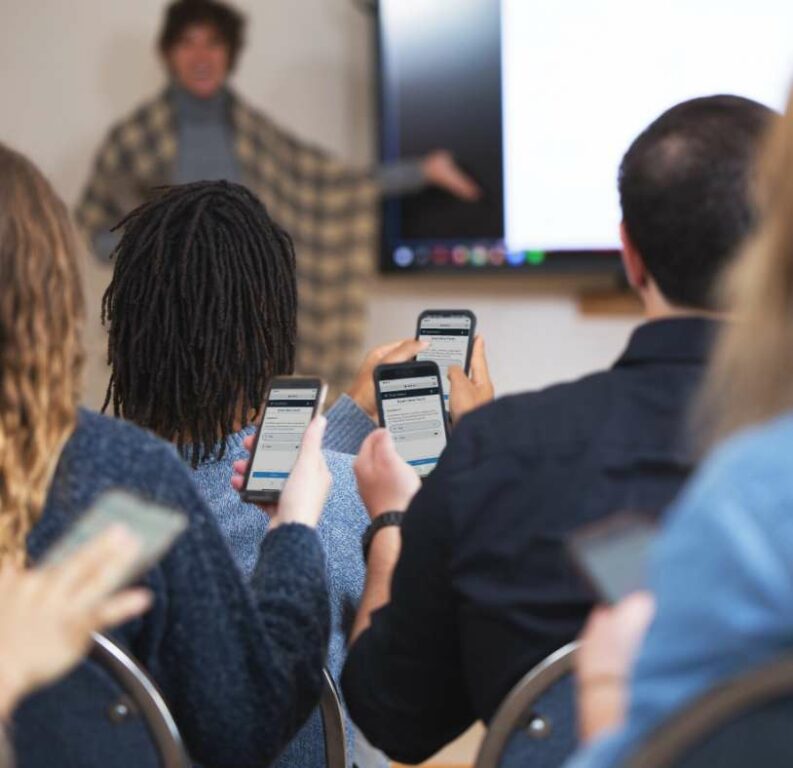 Superior Data
Capabilities
Questions can be tagged with the same categories that you created in the main ExamSoft platform. This function, combined with ExamNow's in-depth data reporting, allows you to assess student progress on the exact learning objectives that you plan to test for in your summative assessments.
In addition to showing the questions students answered correctly or the ones they missed, ExamNow provides a clear, holistic view of student learning that allows you to measure their progress against basic course-level learning objectives, specific accreditation standards, and even cognitive measures like Bloom's Taxonomy.

Flip the Classroom
with ExamNow
Educators are constantly searching for ways to promote deeper student comprehension beyond the basic cycle of lecturing, assigning homework, and assessing through exams. With ExamNow, you have the ultimate formative assessment tool that allows you to make the most out of your limited in-class opportunities.
Engage students through interesting and insightful polls and quizzes that help bring lecture content to life. Help students see where they stand before the stakes are high.
Contact us to speak to an Assessment Business Consultant and learn more about using audience response to engage your students in the classroom.