Complete Assessment
Software
One Core Platform
Two Simple Interfaces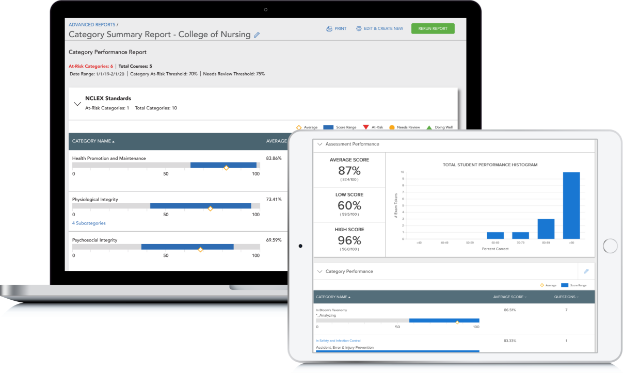 ExamSoft is for faculty, staff, and administrators.
The ExamSoft portal enables educators to manage exam content and access valuable assessment data. 
Upload exam items and tag by category, build formative and summative assessments, and generate performance reports, all from one central hub.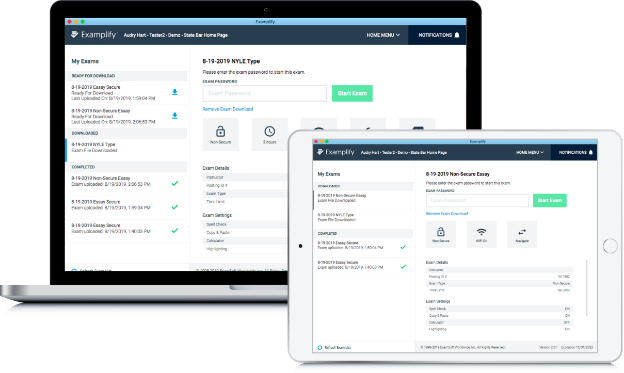 Examplify is for students and exam-takers.
ExamSoft's test-taking application, Examplify, delivers assessments to exam-taker devices. 
Download the app to virtually any computer or tablet, administer exams using unique login credentials, and safeguard assessments with built-in security tools. 
Discover All the Benefits of ExamSoft's
All-in-One Assessment Platform
How It Works
Create
Administer
Analyze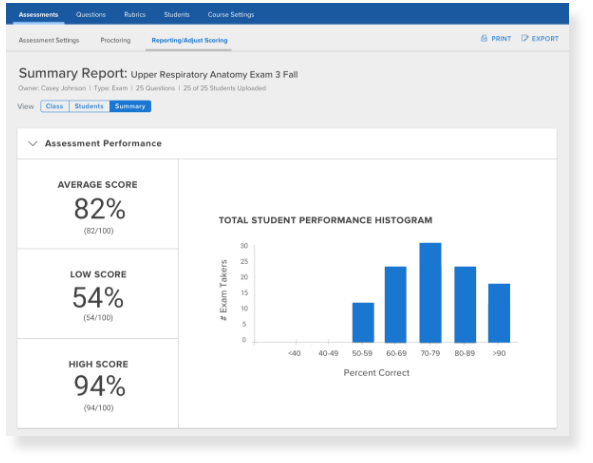 Faculty Portal
Quickly and easily create new exams with existing items or new ones using the ExamSoft faculty portal. Collaborate with other departments, course administrators, instructors, instructional designers, and learning technologists through one tool.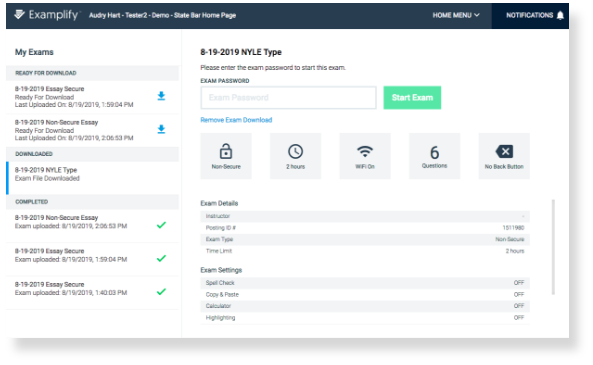 Examplify
Deliver exams safely and securely to the student application, Examplify. As a disconnected software solution, Examplify houses exams on the student's local machine. The only activity a student can do during the exam is take the exam - offline.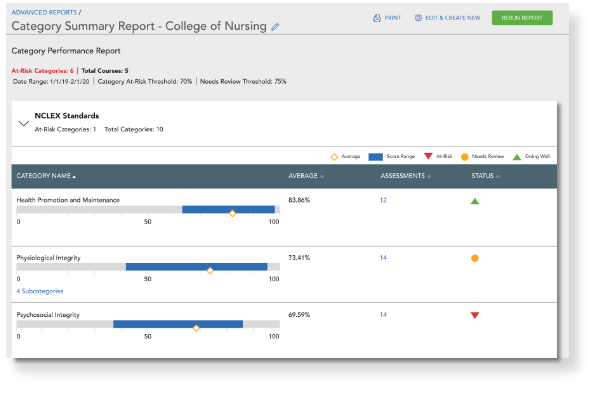 Reporting
Faculty and administrators can run advanced, longitudinal reports that show historical performance for categories, courses, and students. Review item performance statistics to see length and difficulty of your exam. See how students are performing on specific learning outcomes - and adjust instructional methods using data to improve learning.
Experience the ExamSoft Platform
ExamSoft offers a full  suite of flexible solutions to help educators promote excellence in education
Contact us to speak to an Assessment Business Consultant and learn more about ExamSoft's unique assessment platform.