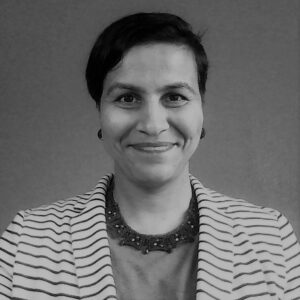 When I accepted the role of Director of Education and Assessment at ExamSoft in November 2020, what drew me to this role was the company's commitment to student success. Since I've joined this team, I've learned more about our products, services, solutions, and priorities, and I am even more thrilled by everything we're doing as a team.
First, I am excited by our focus on data to improve learning. Our built-in features and data analyses help our clients advance the efficacy of teaching and curriculum development. Second, I am delighted by the training and consulting portfolio that supports faculty development. Advancing the expertise of educators and assessment professionals meaningfully supports faculty success. Third, the interest in collaborative learning, showcasing success, engaging in responsive support, and empowering clients have all been wonderful to see live in action.
What has inspired me the most, however, is how we continually live our commitment to equity and access. While assessment integrity is one of our highest priorities, our focus on exam-taker equity and access makes our platform more meaningful for all exam-takers.
Let me share five ways we do this.
Virtual exams: the ExamSoft platform allows learners everywhere to take high-stakes exams in-person or from the comfort of their own homes. The testing platform, exam-taker experience, and analytics for remediation are the same either way, the only difference is how the exam may be proctored. The ability to take the exam in-person or remotely continues to be valuable, especially given the shelter-in-place expectations and essential safety precautions necessitated by the global pandemic. While virtual exams may feel intrusive the first time, it is essentially the same as an in-person test, simply from a remote setting. There are remote monitors, just like in-person proctors, to keep an eye on test-takers and ensure academic integrity. Remote proctoring allows students to pass important final exams in school and high-stakes certification exams that help them begin their careers or earn degrees and certifications.
Internet access: this year, as students pivoted to learning from home, many lacked access to the stable WiFi they were used to on campus. A connectivity problem in the middle of a remote exam could affect their performance. Students had to scramble to find the bandwidth that supported exam-taking at designated times. At ExamSoft, we offer a platform that does not require students to have internet access during the exam, thereby supporting students who have limited or no internet access at home. As we know, internet access and the technology divide have been one of the greatest inequities revealed during this pandemic. Thanks to our technology, students can download the exam when they have an internet connection, before exam day, and then take the exam on the appointed day—all without any internet connection. This eliminates the internet divide between the haves and have nots.
Self-authentication: for exams taken with ExamID, ExamSoft's student identification verification software, an exam-taker picture is required before exams to ensure academic integrity. To ensure authentication of all students without potentially biased technological barriers, ExamSoft has enabled deferred ID, meaning faculty can confirm that the student was the exam-taker after the has started. This means students can take the exam without any delays or additional stress, and it also allows the instructor or exam administrator to always be the final say on identification matching, removing the exam-takers' concerns about any technology bias.
Universal Design: we designed the ExamSoft platform according to the Web Contact Accessibility Guidelines (WCAG) 2.1, and we continually evaluate our products with the principles of Universal Design in mind to ensure accessibility for all test-takers, regardless of ability. Color-differentiated icons, unique symbols, and easy-to-read fonts are just a few examples of how we employ a universal design approach in our work. We also offer exam administrators the ability to enable increased test-taking time to those who need it to make the testing process as equitable as possible. It is also making sure that the data is accurate, which helps improve learning outcomes by increasing remediation accuracy and guide faculty course and testing construction.
Academic integrity: by monitoring for and ensuring academic integrity in tests and exams, ExamSoft is creating a level playing field for all test- and exam-takers by eliminating unfair shortcuts and creating equal performance opportunities.
We work every day to create an assessment environment that is equitable, inclusive, and empowering, while also eliminating bias. ExamSoft's mission is to deliver superior assessment solutions that improve performance for every student, teacher, and institution. We're committed to creating assessment products, solutions, and services that foster student success, just as we're committed to improving faculty and institutional success. Equity and access are essential components of that commitment, and we know that there will always be more to learn, more to do, and more to contribute. We will continue to serve the education field to the best of our ability, and we will continue to strive for equity and access.
Happy 2021!
Dr. Divya Bheda