Attending this year's ExamSoft Assessment Conference (EAC) in Montreal, Canada, doesn't have to be costly. While admittedly your plane ticket will be your largest expense, there are several ways to save to help offset that cost.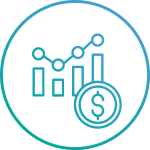 The US-to-Canadian exchange rate is roughly 75 cents to $1. It's like everything is 25 percent off! We have a simple

exchange rate calculator

on the EAC website.
Coming to EAC means a discounted room at the host hotel,

Le Centre Sheraton Montréal

. This hotel is cheaper than last year with rates starting at CAD $229, converting to around USD $175.
ExamSoft has partnered with two airlines to offer a discount on flights to Montreal:

Air Canada

is the official Canadian airline for the conference. Save up to 10 percent by using promotional code 264ZHZ41.  

United also offers discounts on some fares—visit this

special booking page

and enter promotional code ZGBF555827 or call 1.800.426.1122.
Because of the favorable exchange rate, your evening meals and ground transportation will be cheaper than a comparable city in the US.
ExamSoft product training opportunities have expanded for 2019, including full-day in-depth workshops included with your

registration

.
Get free Wi-Fi in your room by adding your Marriott Bonvoy rewards number to the reservation. Not yet a member? Sign up for free

online

or when you check in.
Depending on your

cell phone plan

, roaming charges could add up. Ask your carrier for your options, or keep your phone in airplane mode during your stay in Canada. Free Wi-Fi is available in your room (see above) and will be provided all meeting spaces at the Sheraton. Use a VoIP service like

Google Voice

to forward your calls and make outgoing calls. For instant messaging, use WhatsApp, iMessage, Facebook Messenger, or other internet-based apps when you're on Wi-Fi.
Once the official EAC mobile app is launched, you can find a travel buddy to share a ride to and from the airport, which saves money and gives you a networking opportunity.
Also, the sooner you buy, the more you save, so register for EAC today before the next price increase.