Call Now 866.429.8889 ext. 2
Talk to an Academic Business Consultant
Talk to an Academic Business Consultant
Learn More
Advanced Assessment Platform for Higher Ed
Improve Learning Outcomes,
On Campus or Off
All-in-One Exam Software
Secure Assessments for Educators Everywhere
Educators around the world are striving for student success while keeping pace with the ever-evolving classroom. With our complete assessment platform, educators can deliver effective exams, no matter the setting, and capture valuable data for improving student learning.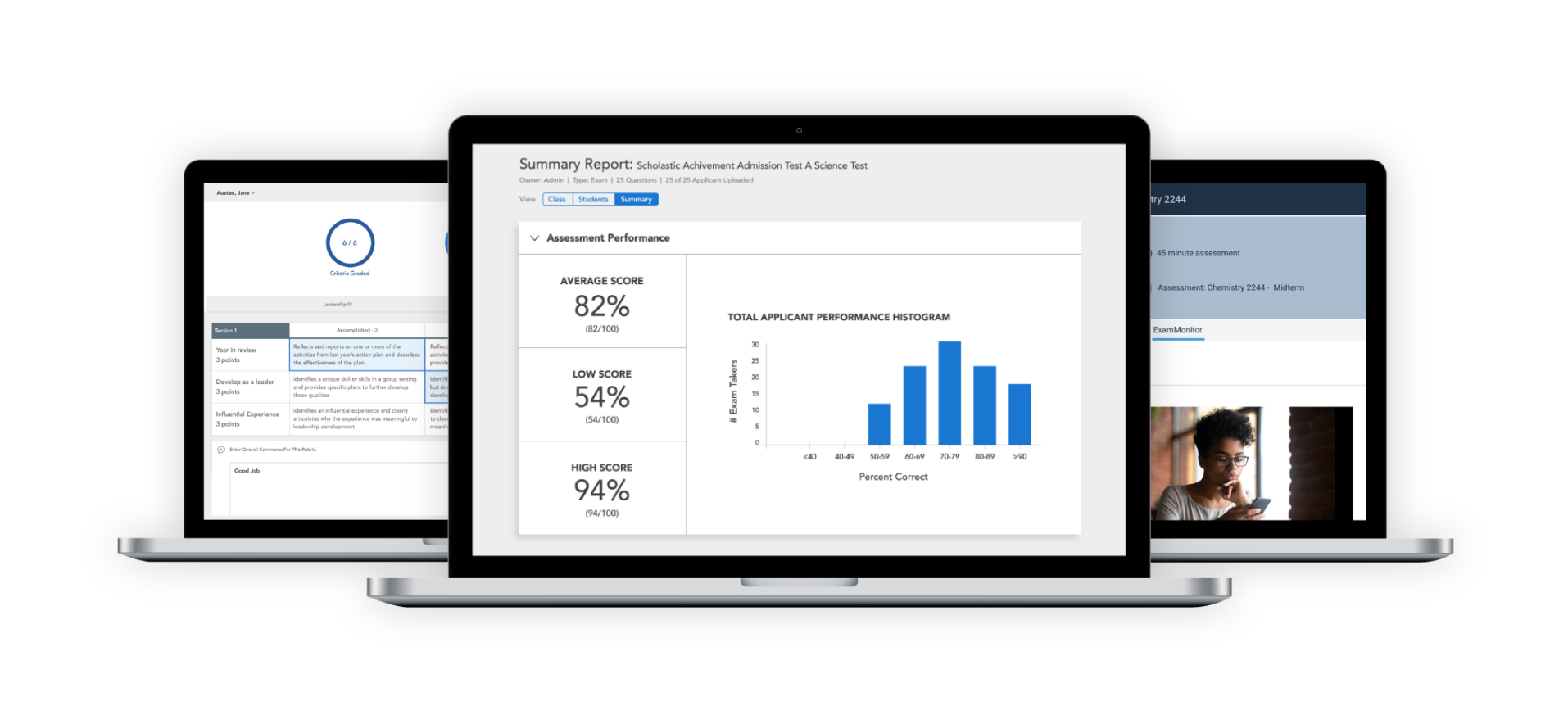 Request a Demo
Holistic Assessment Solution
How It Works
Create
Administer
Analyze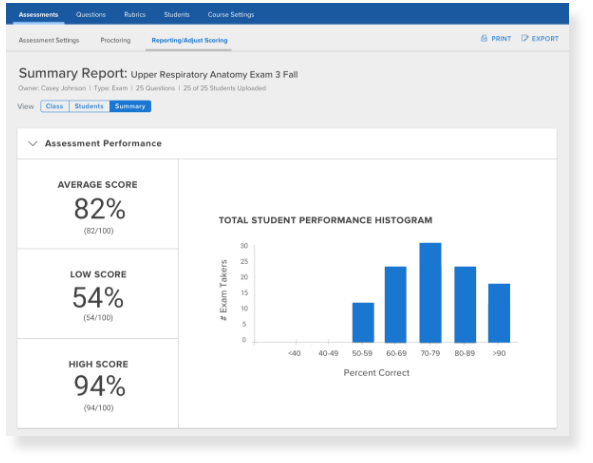 Faculty Portal
Quickly and easily create new exams using existing items or new ones using the ExamSoft faculty portal. Collaborate with other departments, course admins, instructors, IDs and LTs through one tool.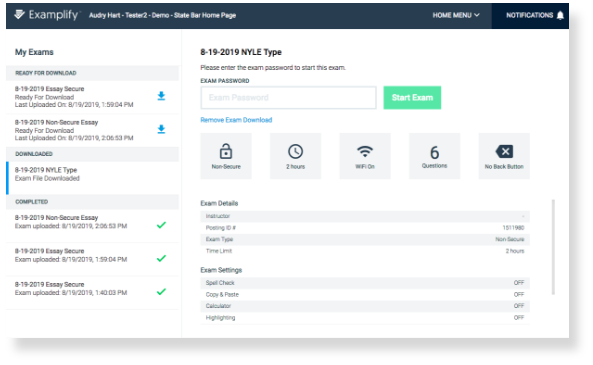 Examplify
Deliver exams safely and securely to the student application, Examplify. As a disconnected software solution, Examplify houses exams on the student's local machine. The only activity a student can do during the exam is take the exam - offline.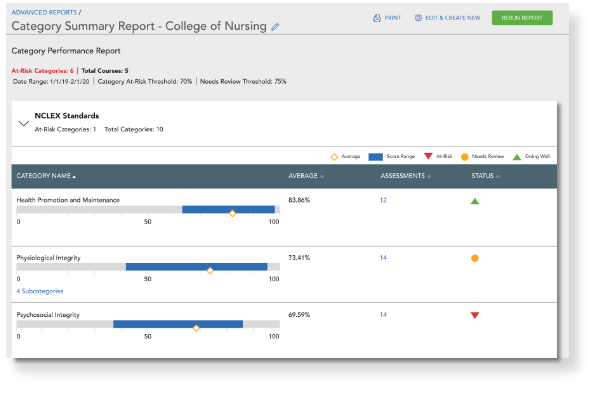 Reporting
Faculty and administrators can run advanced, longitudinal reports that show historical performance for categories, courses, and students. Review item performance statistics to see length and difficulty of your exam. See how students are performing on specific learning outcomes - and adjust instructional methods using data to improve learning.
Start Optimizing Assessment at Your Institution
Learn how you can contribute to student success at your institution with ExamSoft's digital assessment platform.
Generate reports to measure performance by student, course, or program
Guide student remediation efforts using assessment data
Create effective exam content tagged to required learning objectives
Recent Case Study
See Results from an Institution Like Yours
Learn about the benefits your colleagues in higher ed have already experienced with ExamSoft.
ExamSoft by the Numbers
Trusted Leader in Assessment
98%
Client Retention Rate
2,000+
Programs Worldwide
63M
Exams Administered
1998
Company Established
Start achieving your assessment goals.
Request a demo today & talk to an Academic Business Consultant.