Gain Deeper
Insight Into
Student Learning
Provide more targeted remediation, identify learning gaps, and help close the loop on accreditation with the most powerful data and analytics available to educators.
Clear, actionable data insights and easy-to-understand reports allow you to coordinate student performance with remediation efforts and measure course objectives against accreditation standards. By aligning these criteria, you can establish cause and effect to discover areas of improvement and identify any potential holes in the curriculum.
Whatever you need to learn from your assessment data, ExamSoft's customizable reporting and analytics tools make it easy to find out. With a full suite of easy-to-use exam solutions, educators can drastically improve course, student, and category performance.
Complete Reporting & Analytics Features to Support
All Teaching and Institutional Objectives
Continuously Improve Programs
Easily spot trends and outliers across assessments, courses, and programs – from an entire assessment down to each individual question.
Identify any possible gaps in the curriculum and correct them quickly and easily.
Quickly identify and correct specific content areas that need improvement.
Close the Loop on Accreditation
Obtain tangible proof that your program is teaching the right things and that your students are retaining the information

.

 

Build your program to ensure accreditation from the very start 

by tagging

 

every aspect of the curriculum to categories

.

 

Simplify and streamline the accreditation process so your educators can 

spend more time instructing students

.

 
Positively Influence Student Performance
Provide proactive, targeted remediation to students based on performance in different areas

.

 

Track student performance over time using longitudinal data

.

 

Easily understand how your student cohorts are performing and tailor your courses to specific needs

.

 
Contact us to learn how you can start gaining valuable exam insights with ExamSoft data and analytics.
TESTIMONIALS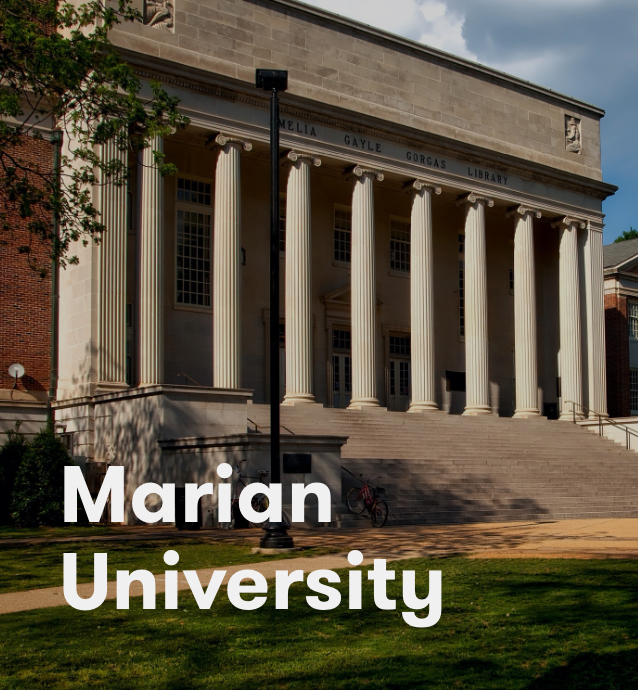 "Administration and more advanced faculty can download more detailed data sets that can be manipulated in ways that best suit our needs. Whether that's how a student navigates through an examination to help with test taking skills, or generation of longitudinal category reports for curriculum review."*
Marian University
*ExamSoft provided no compensation for this statement, but this individual has previously received compensation for other work performed for ExamSoft.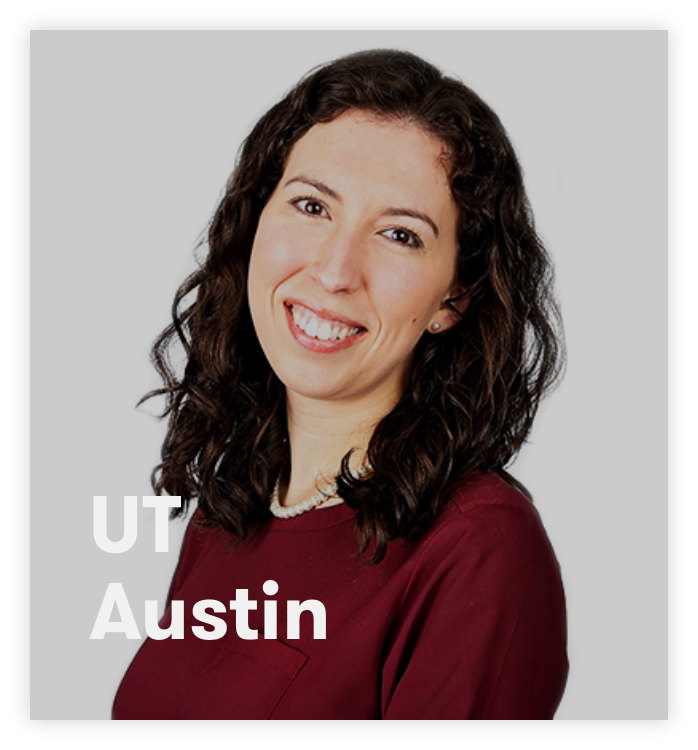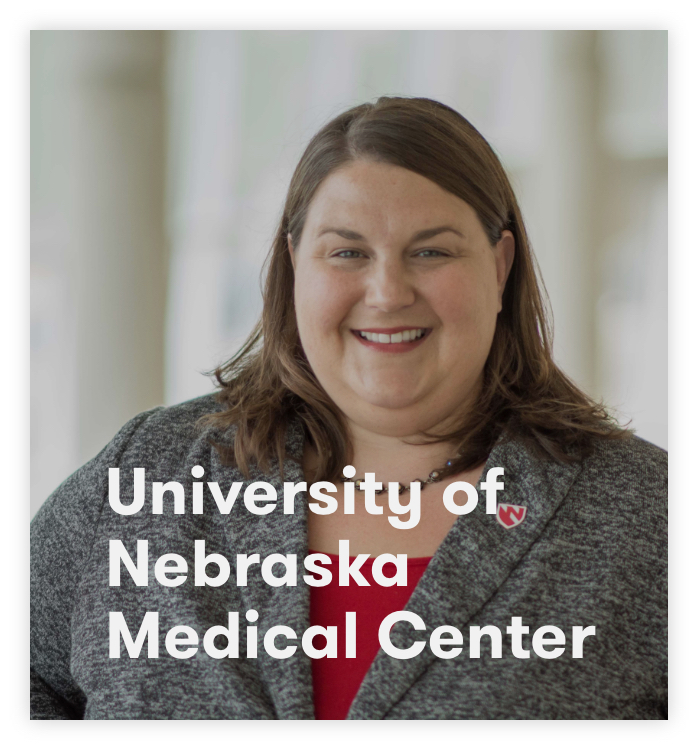 "The category feature in ExamSoft facilitates the collection of multiple points of data that are unique to each program. I can also aggregate that data in a meaningful way for longitudinal analysis and even gather data that we are interested in collecting across all programs."*
Director of Curricular & Learning Assessment
*ExamSoft provided no compensation for this statement, but this individual has previously received compensation for other work performed for ExamSoft.
CASE STUDIES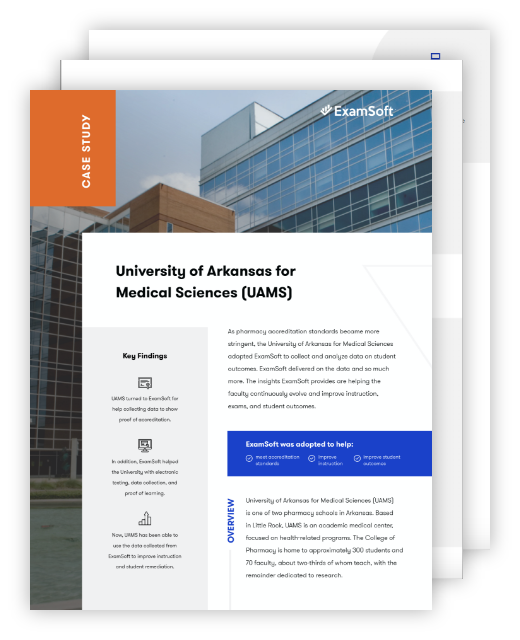 As pharmacy accreditation standards became more stringent, the University of Arkansas for Medical Sciences adopted ExamSoft to collect and analyze data on student outcomes. ExamSoft delivered on the data and much more. The insights ExamSoft provides are helping the faculty continuously improve instruction, exams, and student outcomes.
Read the Case Study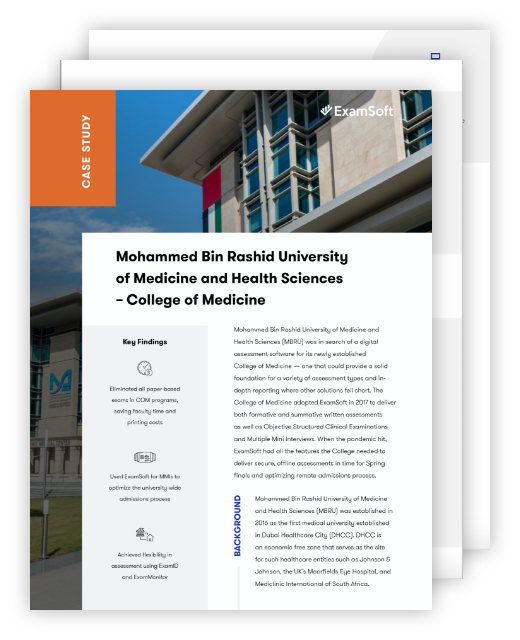 Mohammed Bin Rashid University of Medicine and Health Sciences in Dubai was looking for a tool that could give more advanced assessment reporting for its newly founded College of Medicine. Its LMS didn't support question quality metrics the way it needed. ExamSoft provided the college with reporting, flexibility, and exam security.
Read the Case Study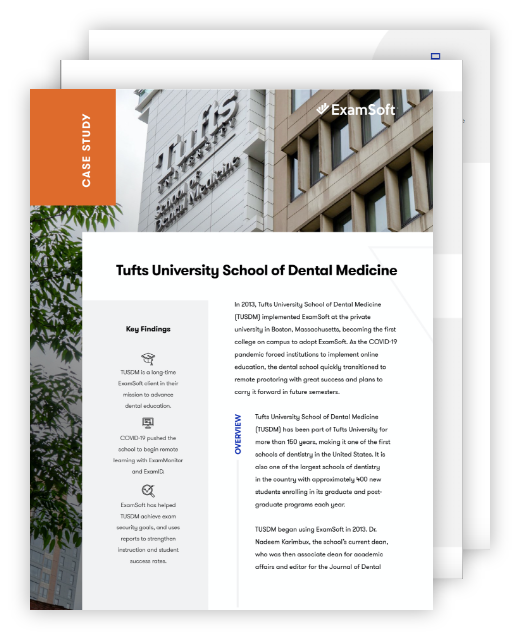 Evidence-based practice is highly valued within the dental profession, so Tufts University School of Dental Medicine brings the same research-based approach to its instruction through the use of psychometrics. ExamSoft assessments and reporting help the school design educational models and implement and evaluate their effectiveness.
Read the Case Study